Listen/Download
We're so happy to bring you the sixth of many cyphers to come!
Your 60-90 second track will be made following 3 rules (chosen by the featured artist of the cypher) and made using the sample pack. Everyone will have one week to complete and submit a track, then Phuture will have a week to approve the finalists and get it mixed together.
For our first cypher series, the themes are Element based. Our sixth one is 'Earth' , featuring Gahn, who is a long time Phuture vet, having released on every issue for the last 5 segments.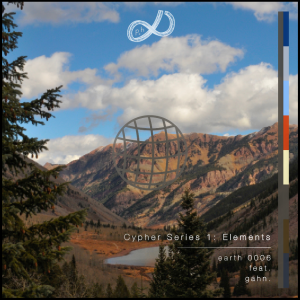 He put together a sample pack full of original sounds which feature each element of the 'Earthy' track he created. Because everything is free we ask you show your support by following this week's artist & Phuture Collective. You can do so by checking us out on the links below!
Rules (chosen by Gahn):
1. No808s
2. A bpm of 110-125
3. And must make some use of the uh vocal sample – Either chopping it up or something creative
Submissions close 9.6
Rules with every cypher:
0:60 to 1:30 in length.
Must use as many samples from the pack as possible.
Download CS1-Elements.0006 Earth w/ Gahn : here .
Submit your track: here
Art by Neon Chief
Check out more of Gahn here:
soundcloud
twitter
Check out more The flourish  who helped curate this by going here :
Soundcloud: here
Facebook : here 

Check out more of Neon Chief  here:
soundcloud
facebook
twitter

Check out phuture collective here:
soundcloud
facebook
twitter
youtube
instagram