Listen/Download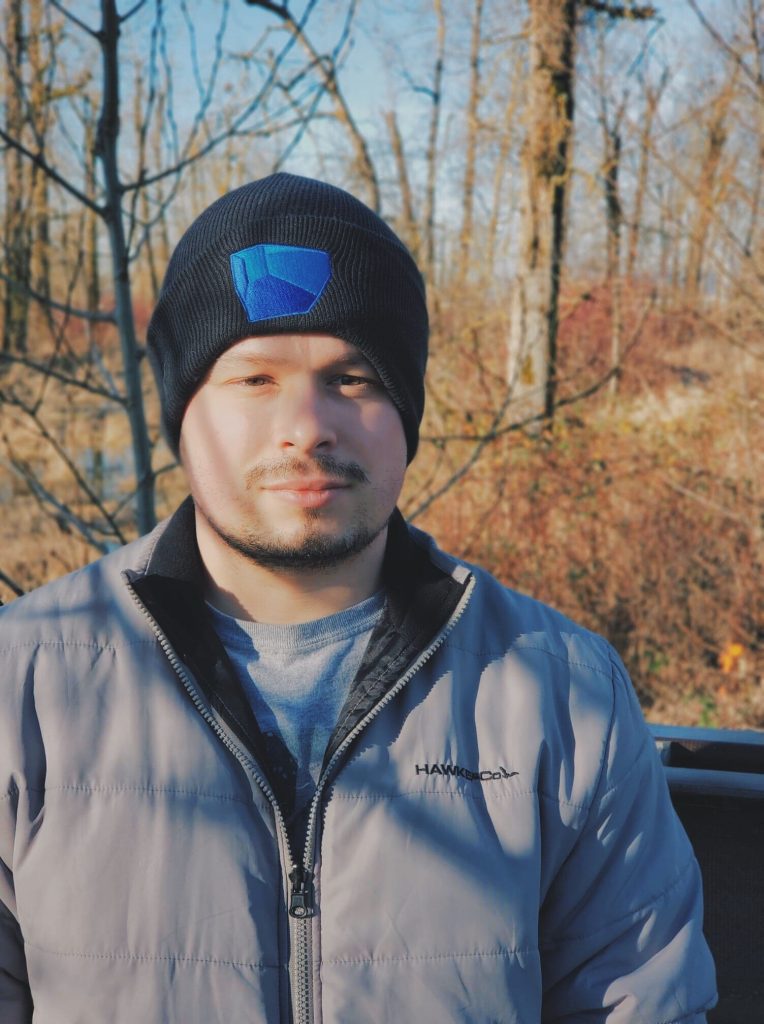 Interview curated by our founder Michael.

______________________________________________________
Phuture:  THE TIME HAS FINALLY COME! We've been waiting to release with you for like 3 years now?! Granted we've been able to play several shows together, grab some tea, partner up on half a dozen network releases and build a genuine friendship.
So happy to have this be your first release on our network as it's one of our favorites from you!
Let's start things off with what you had for dinner 🙂
Too Much: First of all, thank you SO MUCH for including me in this issue! It's been a goal of mine to release with not only one of my favorite labels for years, but a good friend as well. Buttttt for dinner I'm having a veggie egg scramble topped with homemade fresh salsa 🙂 ______________________________________________________

Phuture:  Tell us about 'Almaty'. What is the meaning and inspiration behind it? What do you want listeners to take away from it?
Too Much: So Almaty, Kazakhstan is actually the city I was born in. I moved to the states when I was less than 2 years old so I don't remember much about it. When I started this project file, I named it after the city because I've always been fascinated with that part of the world. Oddly enough, I ended up using a lot of middle-eastern sounding melodies and samples. I like to think of this song as Almaty, Kazakstan if it existed in an alternate reality. I hope listeners leave blanketed with feelings of a rich world that I created based on a wonderful part of the Earth.
______________________________________________________

Phuture:  How long have you been producing? What's your background with music? What do you do outside of music?
Too Much: I started producing in late 2015, so it's coming up on 4 years now. I've actually been involved with music for most of my life. My mom played piano and sang. My dad was in a band in his early life. I was involved in school band from 5th-12th grade. Alto sax was my main, but I've also played tenor sax, soprano sax, trumpet, euphonium, and some percussion. I was part of jazz band in high school as well. I started playing guitar as a freshman and at this point in my life, it's my favorite instrument.

Right out of high school, I was involved in a prog metal band as the vocalist. I learned a bunch of music theory from a bandmate during that time, which I am convinced is why I am able to compose at all. As for being a producer, I started with meditation music (late 2015) and moved my way to electronic bass-centered music after trying LSD for the first time. It all just clicked lol

As for what I do outside of music – I am married so my wife and I like to hike and explore the pnw, go on ghost tours, play video games, and watch netflix/hulu. We also have a sphynx cat who is our little baby. I like to spend time with family and friends as well. And that's about it lol I'm kinda boring
______________________________________________________

Phuture:  The world has changed and now you have to dress with foods. What kind of foods would your shirt, pants, socks, etc. be?
Too Much: lmao my shirt would def be a mango, socks would be veggie burgers, pants would be sushi, boxers would be salsa, and shoes would be soup. gross

Phuture: For those curious Michael would have cheese for a shirt, sushi for pants, almond socks and we'll throw in some cheese glasses too!
______________________________________________________

Phuture:  What role does music play in your life? Can you fathom life without it? If so what would that world be like?
Too Much: Music is kinda everything for me. It can turn any moment in life from good to great. Tbh I couldn't imagine life without music. I like to take breaks from it, but if I'm having any issues, I can always count on music to take me to my happy place. Every time.
If music wasn't a part of my life, I would probably be extremely depressed (already am somewhat lmao). I really couldn't image what else I'd be doing.
______________________________________________________

Phuture:  What are your top 3 reasons to stay living in the northwest USA?
Too Much:
      1 – the nature. I literally live 2 hours from the coast, waterfalls, 100s of hikes, the gorge, multiple rivers, and mt. hood. If any of you have never been up here, come visit please. Then leave tho because it's already starting to get crowded lol
      2 – the community. I've always thought the people that live up here are pretty nice. Most people will go out of their way to help out in any way they can. Even strangers. After talking to a lot of people that live elsewhere, that view has been cemented. Canada can probably beat us tho, I fn love that country.
      3 – the food. Portland is the best thing around when it comes to vegan, allergy friendly, vegetarian, out-of-country, or just plain weird food.
______________________________________________________

Phuture:  What have been some of your most notable accomplishments thus far in your musical career?
Too Much: This is definitely one of them! I'll list a couple others below
UZ and Complexion follow me

I've released on Gravitas

I opened up for Aztek and william.

(not producer related) – won the Next Big Thing Tour as vocalist for my prog metal band.

(also not producer related) – won the Maestro Award (outstanding soloist) in Disneyland as an Alto Sax player. Only 5 out of 5,000 people won the award (director from Notre Dame was one of the judges)

I met you Michael 😉 lmao for real though. The community based on people, love, and positivity that you've been able to cultivate is not only inspiring, but it's heart-warming. I think I speak for us all when I say thank you. We all love you brother.
______________________________________________________

Phuture:  How would you describe sound to someone who's deaf?
Too Much: I would tell them that it's like taste. With food, you have unlimited possibilities and they are all based on what ingredients you combine and how you cook them. A change in the recipe can have a tiny effect, or it could change the entire dish. You take that concept and apply it to vibrations in the air. Obviously you'd have to experience it to really get it, but i feel like that's the best I could do lol
On that topic, I'm totally open to there being other "senses" that we can't comprehend. Just like being deaf and never experiencing sound, but with something we've never even considered yet.
______________________________________________________

Phuture: Name 5 artists that are going to take over 2019!

Too Much: Edekit, Olswel, Lizdek, Capshun, Yates
______________________________________________________
Explore more of Too much here:
SoundCloud – here
Spotify – here
Twitter – here
Instagram – here
______________________________________________________
Check out Phuture Collective here: