Listen/Download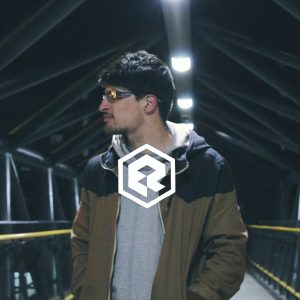 Rohaan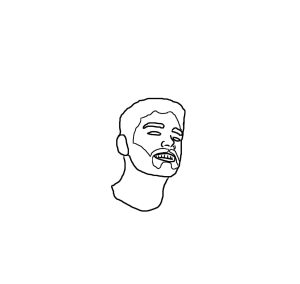 Untitld
Untitld is back and he brought a friend! This friend is one of ours too – Røhaan – who's been helping out behind the scenes as one of our staff members for the past few months. These two teamed up with their friend Elcay to bring us something 'Ever Changing' to our ears. Press play and keep scrolling below to read our exclusive interview with these two emerging producers.
Interview curated by Soba & Floret Loret & Michael of phuture.
_____________________________________________
phuture
:
It's a pleasure to be able to release with both of you at the same time, on the same issue! Untitld, your friend needs no introduction as he's our friend too! You both joined our slack chat around the same time. Can you believe how far you both have come? Anyways let's get down to the questions. What did you each have for breakfast?
Røhaan: I usually have some 'curiously cinnamon' cereal.. But today it was pizza hahah
Untitld: Trader Joe's Os with a banana and some coffee!
_____________________________________________
phuture
:
2017 Has been starting off with a bang for each of you. Go over your successes already this year!
Røhaan: Yea what a year for us both so far! My main success is getting releases finally released! Ive got upcoming tracks on 5 labels so far! 2 of which i only dreamed of a year ago! So i went mental when they contacted me for a release haha. Got a lot of moves going on over in the US aswell so keep an eye out…;) Collaborating with Duke & Jones and Laxcity in person has produced amazing things also.
Untitld: Biggest thing this year so far has been working with Tsuruda. Had a release on MMXVAC, threw our first Lost Dogz show! Also been in contact with some really dope producers, more secret collabs may be coming soon.
_____________________________________________

phuture: Clearly you are both working hard. What is driving this machine of creative output?
Røhaan: Seeing everyone round me build and be successful! SO inspiring knowing if my homies are doing it! Also i gave up alot and moved to a large city on my own to pursue music so i have no choice but to be driven!
Untitld: Trying to be a rockstar like everyone else. But really what inspires me and keeps me going is my homies (Lost Dogz crew what's good). Working with such talented producers pushes me to get better and better each day.
_____________________________________________
phuture
: What goals do you both have for 2017?
Røhaan: Learn to keep a plant alive for more than 1 week.. And also yea play alot more live shows and get a booking agent! Also collaborate with x&g
Untitld: I want to perform at festival this year! Also trying to get shows going on the east coast.
_____________________________________________

phuture: Why did you get into music in the first place? What birthed your creative ingenuity?
Røhaan: Seeing Flux Pavilion and Skrill live back in 2011 sparked a fuel inside me so bad! Ive always been attracted to things that aren't ordinary! So a career in music was nothing any of my friends wanted… so i wanted to be that one guy who potentially makes it in that field will be sick.
Untitld: I've always had an ear for music. Music relates to you in a way nothing else can, ever since I found that I've never wanted to leave.
____________________________________________________
phuture
: Our music is here for a greater purpose. To give inspiration, hope, and messages to listeners all around the world. How else can we as artist's better the planet?
Røhaan: I agree sooooo much with Untitld on this! Stay humble and help every artist out! Support your homies music and shows! Help people for free, call your mum twice a week and eat your greens
Untitld: JUST BE A GENUINE NICE PERSON! Too many people out here being hateful and angry. The universe gives back what you put into it, so spread some positivity!
_____________________________________________
phuture:What are some of your favorite soundcloud labels (besides phuture :p ) ?
Røhaan: Damn so many! Generic but OWSLA, Dont Die At Work, MTA Records, Stems Collective and definitely the boys at Jadu Dala!
Untitld: Obviously I gotta shamelessly shout out Lost Dogz. Other than that Courteous Fam, Misc, Don't Die at Work, and Team Supreme are my top.
_____________________________________________
phuture: Have you ever used any psychedelic or mind altering substances, either to influence your sound, or otherwise? What are your thoughts on psychedelics?
Røhaan: Mum if youre reading this im sorry… But yea smoking weed helps my mind wind down and concentrate on the more intricate sides of my music! Especially when im mixing down a track!
Untitld: I've only made a song on shrooms once actually. I dove into psychedelics really hard right after high school though. I don't nearly take as much as I used to, but I still enjoy an occasional trip now and then. I say try them once, if you don't like them at least you gave it a shot.
_____________________________________________
phuture: Give us some shoutouts of artists who deserve more recognition.
Røhaan: Laxcity, The Nights,Cozway, ZCR, Fluxxy, Knyves and Razat. This is a tiny list of people haha
Untitld: Knyvez, Chrome Republic, Hapa, Methone, CHROME, Vide, and GIR just to name a few.
_____________________________________________
Check out more Røhaan here :
Check out more Untitld here :