Listen/Download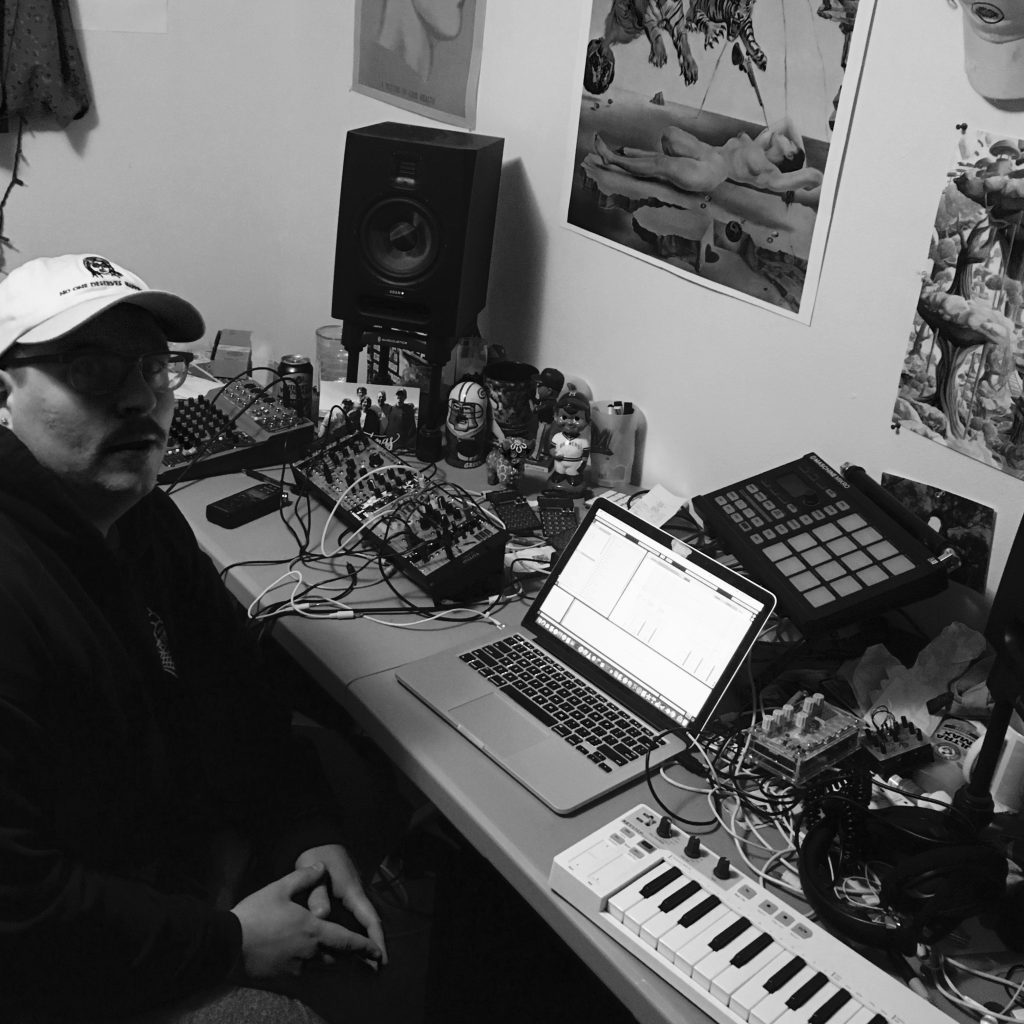 Interview curated by our founder Michael.
________________________________________________________
Phuture: My oh my what a journey it's been.When we first met the idea of getting a release from you seemed SO out of possibility as much as we like to think anything is possible. This is now your fifth release on Phuture which means FIVE interviews – so we're going to have to make this one spicy. Luckily since we've been keeping close tabs on you we know a lot has changed since we last got to pick your brain so keeping it flavorful will not be an issue.
What did you have for lunch?!
Noer the Boy:  I had a nice meal of gnocchi and a pleasant vanilla yogurt with granola for dessert.  
_______________________________________________________
Phuture: Take us on a walk through 'Defff'. What is the name inspired by and what's the story with this piece? Clearly it's meant to paint an image in the brain, although most of our team is getting similar but different pictures so we'd love to have more clarity here!
Noer the Boy: The title "Defff" is a reference to the back and forth between the two voices in the song. While making the song one of the synth textures started to sound more and more like a hearing test tone, so stylistically everything came together quite fast for this song. interestingly enough though, "Defff" has pretty much been finished since the middle of 2017. It felt a little out of place compared to the other songs I was writing at the time but feel that stylistically it's a bit closer to what I'm pursuing now. Well, only like a much more infantile version, but still quite related.
________________________________________________________
Phuture: Coming off of a gigantic release with DIVISION, and a couple months of weekly singles it's safe to say you made 2018 quite a year to be reckoned with. How do you feel your sound changed or evolved this year and what can listeners expect from you in 2019?
Noer the Boy: A good friend told me a year and a half or so ago that "your favorite producer is probably trying to do more with less" and that really struck a chord with me. So you could say I've been very inspired by minimalism. That and making music for people to actually dance to. I'm very excited to share what I've been working on.  I've been working on a couple EPs, one dubstep and one all house music. Oh, and an album is taking form. I feel like I'm only just now fully embracing my kaleidoscopic abilities, so think of this as the tip of the genre iceberg. While I feel more and more like I've found my "sound", the vehicle in which you package those sounds can always evolve and change and grow.
________________________________________________________
Phuture:  Maybe it's because our founder lives 10 feet below you but we know alot in your life has been changing the last couple months. Care to share with the world what's new with your life outside of the tunes?
Noer the Boy: Noer the Boy is going to be Noer the Dad later this year. Many new experiences and challenges are on the horizon. It has been a seismic change for myself but through it all the music will continue!

Phuture: Congratulations!!!! Best be teaching that lil' one some Ableton ASAP :).
________________________________________________________
Phuture: We've had several of our members talk about your monthly sample packs and have even seen a few producers up their game incredibly after a lesson with you. This is all on Patreon right? If so tell us more about it!
Noer the Boy: That is correct! Teaching and creating content for Patreon has become an immeasurably bright part of my day. In the short time since starting this Patreon, I've helped a growing number of producers level up their songs. I'm finding more and more every year how important it is to share knowledge. Because, in the end, we all are making music because we love it and to help one more person find that "aha" moment makes it all worth it.  

The growth I've heard so far from my students has been super promising, and it's only the beginning. I wanted to create a place where kids who might otherwise not have anyone IRL to bounce ideas off of can get 1 on 1 instruction within this realm. I'm so thankful for the mentors I've had in life (big shout out to the homie Kaelin aka Zero Tep!) so to be able to pay it forward is an honor. There are several spots available for 1 on 1s, so if you're looking to improve and find new ways to approach your music than check it out to see what all the fuss is about.
________________________________________________________
Phuture: If your music was a hot dog, what toppings would be on the dog? Would the meat still be beef?

Noer the Boy: If my music were a hotdog it would be burned like 4 different times over and the correct method of consumption would be to have a trusted friend slap you over the top of the head with it. And then brush off the burnt layer of dog and reveal a pristinely delicious wiener and put that in a Hawaiian bread hot dog bun and garnish it with a nice brown mustard and a sliver of ketchup. And don't forget a healthy sprinkling of shredded sharp cheddar cheese. And of course it would be beef, 100% angus baby. We don't mess around when it comes to HDOC aka "Hot Dog O'Clock". Seriously, ask Michael about this sometime.
________________________________________________________
Phuture: Where do you want to be December 31st, 2019? What do you want to have accomplished in 2019?
Noer the Boy: Above all I want to be financially stable and happy. I want to put out lots of music this year and do work.
________________________________________________________
Phuture: We like to end things off by giving you a chance to shoutout 5 artists who will change the game in 2019 – so shoot!
Noer the Boy: No Puls, Zimbu, Zach Countryman, Peloquin, anti.negative
________________________________________________________
Phuture: Anything else you want to say before we part ways for now?
Noer the Boy: Believe, give 100% physically, 100% mentally, and have fun.
____________________________________________________
Discover more from Noer the Boy here:
soundcloud 
bandcamp
twitter 
instagram 
facebook 
____________________________________________________