Listen/Download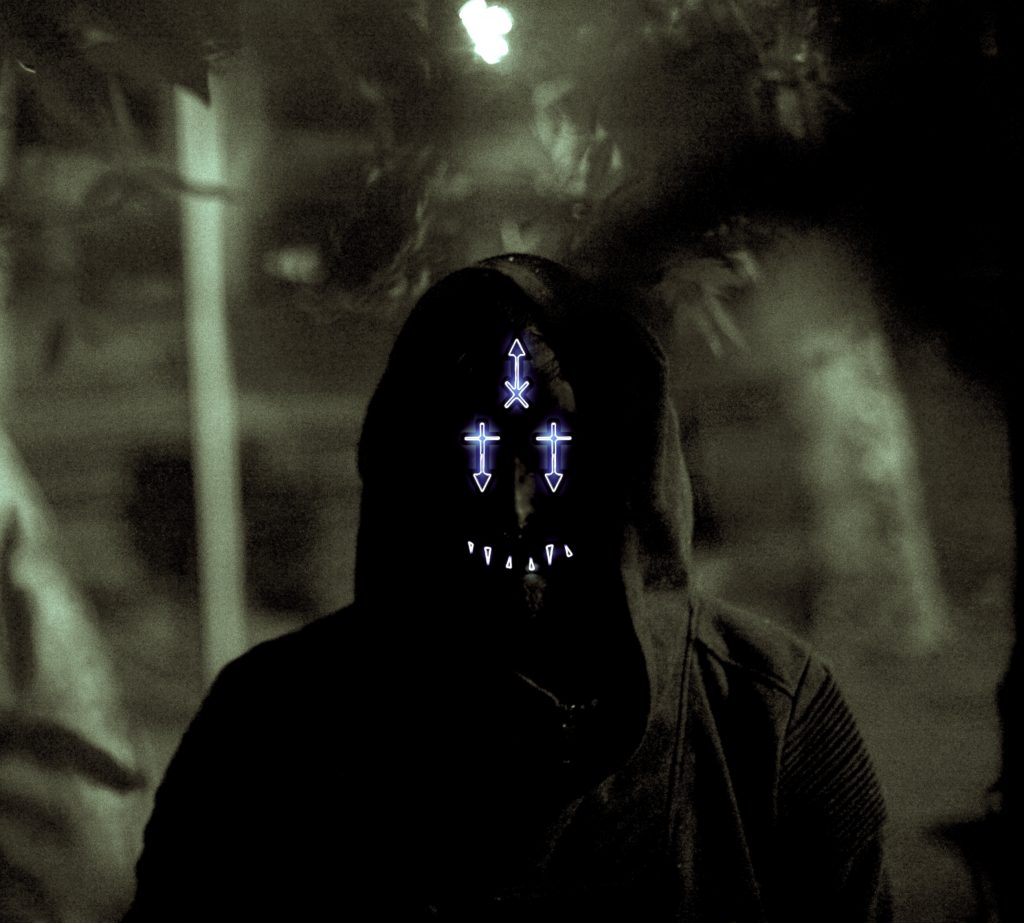 As issue thirteen | ZENITH begins to unravel itself, let's start things off with a burst – with none other than anti-negative. Read our exclusive interview with him below!
issue curated by Michael of the team.
________________________________________________________
Phuture: Hello anti.negative!! We welcome you warmly aboard Phuture Collective & cannot wait to pick your brain. Let's jump right into things – What did you have for lunch today?
anti.negative:  Hey!! Yeah stoked to be part of the crew. Dude I just got a bowl fruit and im about to wreck it.
________________________________________________________
Phuture: This year has brought you quite a bit of hype. From consistent self releases to getting placed on labels like VALE, DIVISION, SUS & your family Subverse… Not to forget placements on NOISIA Radio & Team Supreme.
What have been some of your favorite labels/platforms to work with? What goes into choosing a home for your music?
anti.negative:  Yeah its been super fun pushing out all this music! I think for me it comes down to who's curating the music and the vibe the whole label has. I chose to release with subverse because they were here literally an hour after I dropped my first track on my soundcloud. Which was cool being as I no "official" releases and only 40 followers at the time.
________________________________________________________
Phuture: If your music was a three course dinner – what would the courses be?
anti.negative: 1st course Some kind of artichoke dip and a fancy chip
2nd course Veggie burger with some sweet potato fries
3rd course Something on fire brought out by a chanting group of people. Then the waiter tells you the plate is still hot and you touch anyways.
________________________________________________________
Phuture: That collaboration with Noer the Boy was wicked – not to mention it was for Sunny Levine w/ Shabazz Palaces! How did that come about? How was it working with Noer?
anti.negative:  Yeah that was super fun! Totally spur of the moment thing. I got an opportunity through my good friends at renraku (shouts out Kaya <3) to remix the album and at the last minute I hit up noah to see if he was down to hop on it! So we listened to the tracks and then agreed on which one and then started throwing some stuff back and forth. It was really dope working with noah, i think we both have complimentary styles that worked pretty well together and quickly. The track kinda pushed both of our boundaries a bit in terms of vocal elements and melody so it was super cool how it came together. Had no clue it would be officially with alphapup as well, so that was a pleasant surprise for both of us.
________________________________________________________
Phuture: What are your goals for 2019? Where do you see yourself 3 years from now?
anti.negative:  Yeah thats a big question. Well im working super hard on another couple Ep's and some other steady releases to keep my momentum. Actually have been quietly working on a new album for about a year now, its gone through alot of changes, but its sounding cool probably my best stuff to date. Other goals in 2019 is playing some cool shows(maybe a festival?), this stuff has been my dream for a long time, so being on stage and sharing my music is super important to me, but when the vibes right of course.
3 years from now? Well honestly thats a big "i have no effing clue i dont know where ill be next week" haha Well hopefully alive and happy. Would love to be playing shows with my friends and feel really connected to a community, i do feel connected now, but still feel super isolated and singular. Also I never allow myself to be satisfied with my skillset, so I push myself to get better out of habit, so i really have no plan on stopping. I think theres some kind of saying out there, "build it again next year but twice as grand, then burn it the fuck down" <- thats my philosophy on it.
________________________________________________________
Phuture: What do you do outside of producing? What do you do for a job & where do you live?
anti.negative:  Soo, i like playing some video games every now and then on xbob one, Im into the witcher, fallout, and pubg. Will play fortnight with friends but i like pubg better. >: )
For a living i actually do freelance sound design/production for commercials, games, and apps. Actually just did a bunch of sound design for nike, uber eats (XD), and this new workout equipment. Then I also train people online in sound design and production on ableton (will be opening up to new students soon 😉 )
And i live in California! From the bay area originally, but literally just moved back down to La to hang out with the homies and work on some new things : )
________________________________________________________
Phuture: How much wood could a woodchuck chuck if a woodchuck could chuck wood?
anti.negative:  Well is the woodchuck passionate about chucking the wood?
Is it the air the woodchuck breathes?
Do they live to chuck?
If yes, then theres no limit to the amount of wood that can be chucked.
Every one should wake up and say lets chuck this wood today
________________________________________________________
Phuture: We like to end things off by giving you a chance to shoutout 5 artists who will change the game in 2019 – so shoot!
anti.negative: haha yeah def. These are the homies I think will really make a difference in the scene going into 2019. Alot of stuff in the works for them. They all inspire me to keep pushing myself forward and also keep me level headed as a person.
1 Shadient
2 Aleph
4 Gangus
5 No Puls
________________________________________________________
Phuture: Anything else you want to say before we part ways for now?
anti.negative:  Yeah 100% if you want to get anywhere in life. Fix yourself, Fix your foundation, Be a good person, Hustle and support your friends. If you ever feel jealous of someone's achievements, or flow, evaluate that, and change/manipulate that feeling to something constructive. Be a real person. Be happy for people. If you find yourself following and unfollowing people because of weird petty reasons, please stop that, and get out of your own head, you cant be real or become friends with people by first trying to manipulate them. Don't follow people to get them to become your promo network. Don't label people as "in actives" because they're not feeling your shallow attempt at marketing. This is a toxic mindset. You wanna do that, get a bot, don't be a bot. Be real. Anyone who is, sees right thru that, and most of the successful/respected people in the scene didn't come up that way. I've seen it and lived it a few times over now.
I actually started this alias extremely jaded by my life in this industry, as an attempt at changing my life and pulling myself out of the deepest depression, i almost didn't make it out of. Luckily, I have found some true people who are in it for the music and also inspire me. To push that subculture to somewhere new, we all gotta band together, innovate, and support each other taking risks. Hope this resonates. <3<3
-Taylor
________________________________________________________
Explore more of anti.negative below:
Soundcloud
Twitter
Instagram
Spotify
Facebook