Listen/Download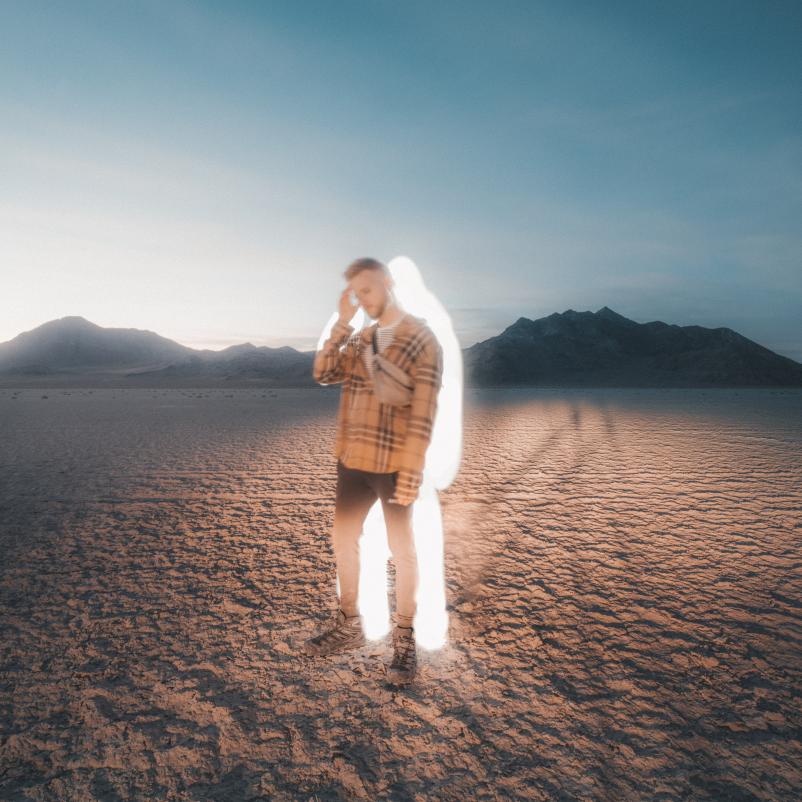 Interview curated by our founder Michael.
______________________________________________________
Phuture: We've been waiting for this moment for quite some time now. It's been a wonderful time the past few years getting to know the artist we're about to give you a deep dive inside of. 
Phuture fam – please meet 'Paark'!
You may have seen him from his appearances in FORM's 'All Nighter' series, his 'S5' EP of live-set weapons with Sakuraburst, or through your feed showcasing his diverse emotionally captivating singles which he's built a name & brand around. Whatever the case may be there's no better time than now to dig in so we can all learn more.
Paark! Let's get things started nice and simple – what did you have for breakfast today?
Paark: Hey Michael! Started off the day with some rushed coffee, scrambled eggs, and a banana – been busy this week getting everything ready for the release and the Stonelands Live performances this weekend!
______________________________________________________
Phuture: Give the world a brief summary of who you are / what you do inside and outside of music / what got you into this whole thing / etc. 🙂
Paark: I'm a Denver, Colorado native and have been making music for about 9 years now. I got into music production by stumbling on some dubstep and electro on YouTube that I found out was made by some kids younger than me at the time and that blew my mind – I instantly wanted to try my hand at it and here we are hahaha – now I fill my day doing artist management, ghost+co-writing, and various industry freelance work
______________________________________________________
Phuture: Can we talk about 'Modern Euphoric' for a moment? Take us through the production / creation of this track. What were you feeling at the time and what do you hope the listener takes away from this piece?
Paark: Sure! Doing a track with Phuture Collective felt like the perfect chance to write a love letter to my soundcloud sentiments/past. Once I decided on that, the skeleton of the idea came quickly: a first drop with a trap beat that has a robust, repetitive lead and ambience crawling and building out from under it, and a second drop that takes the lead and recontextualizes the rhythm in an all-out, frantic, fast paced 4/4 groove. The first drop referencing my love of soundcloud trap like the Daruma discog in 2014/2015, and the second being a nod to the hardcore, nightcore, and rave tools I couldn't get enough of in 2017/2018. As usual for me, over the writing process I don't execute the concept exactly how I wanted to, and that's always the joy I find in creating something with distinct guidelines like this – a surprise result that still resonates with the initial sentiment I set out for.

Figuring out what I wanted from the middle section was easily the most difficult part of the process – at one point I was so set on the idea of the 2nd drop being a sudden explosion that the midsection was just a full minute of atempo ambient pianos and drones hahaha
______________________________________________________

Phuture: You dropped 'Lighthouse' & 'Stonelands' last October and it seems that there is some type of ongoing story here which segues into 'Modern Euphoric'. Mind elaborating on your idea behind the storyline / project? (Also we're extremely excited to see 'Stonelands Live' this weekend for Upscale fest!)
Paark: I would love to! 2019 was an explosive and manic year – profound and deep friendship, visiting incredible new places, mainstage festival performances – and all of a sudden I realized I had expressed and exhausted all I wanted to in terms of bass music and my artistic career. After a difficult few months of loss, reinvention, and falling in love (I know) – I finally saw a glimmer of how to both acknowledge all my past and current artistic sensibilities and tastes, explore my own identity, and try and use my writing to evoke – and thereby have a bit of control over – my own happiness as a person who's struggled with bipolar depression my whole life – and I rushed headfirst into it.

'Stonelands' became a catch-all term for me to describe and identify traits of this aesthetic, specific feelings of empowered wellness, happiness, and biophilia, and the sounds that carry them – as well as a single, a wider project, and an artistic chapter for me as a whole. I hope that in chasing it myself, some of those feelings will be audible and resonant for listeners!

Modern Euphoric was a really fun and engaging chance to try and apply Stonelands sentiments to genre tropes and techniques I wouldn't normally explore within the aesthetic bounds!
______________________________________________________

Phuture: The entire world is listening and you have up to 30 seconds to communicate (through words, music, art, etc.) with their full attention. What's your message?
Paark: I'd love it to be some sort of ambiguous art or music that would bring a pervasive sense of safety and calm for 30 seconds, maybe a Rothko painting or a warm Eno ambient pad bed. It'd be in hopes that brief reprieve gives someone somewhere a bit more strength to tread forward into life in some way for a few more minutes/days/years
______________________________________________________

Phuture: What's your favorite song on Phuture Collective?
Paark: underscores – 'throwing tantrums while the car's parked' for sureee, what a masterpiece
______________________________________________________
Phuture: Ask us a question!
Paark: What was a pivotal moment that inspired you to pursue your mission of assisting and elevating the community as a whole towards their own successes?

Phuture: Probably the moment I lost everything in my life and decided to sacrifice my own being to help and assist others. This was when I came out of a deep sinking couple of years where I battled depression, ptsd, addiction, etc. Music was the one element that saved me more than anything else specifically so I vowed to create a space for listeners to get heard and artists to be inspired & given hope.
It's going well so far and I can't imagine living any other way <3.
______________________________________________________
Phuture: What does the next year look like for ya? Any album / shows / streams / travel plans being put together?
Paark: I've been hard at work still finishing the wider Stonelands project and I can't wait to get more of it out into the world, already have some exciting avenues lined up 😉

In the meantime I've spent the last year and a half building out the visual/performance accompaniment to the project and I'll be bringing it digitally to Upscale Fest & Dreamwood the Friday & Saturday directly after this releases, as well as a few live shows around the US later in the year! It's been a huge labor of love and feels encompassing and explanatory of what I'm doing with Paark right now – I can't wait for people to see it online or in-person
______________________________________________________

Phuture: Name 5 artists who are going to rapidly emerge in 2021!
Paark: Former Hero, AT4G, elozi, acloudyskye, & Snow Chant!
______________________________________________________

Phuture: Anything else you wish to mention before we part ways until next time?
Paark: Wishing you and the readers some brightness and fulfillment this year and beyond, thank you so much for having me <3
______________________________________________________
_______________________________________________________