Listen/Download
=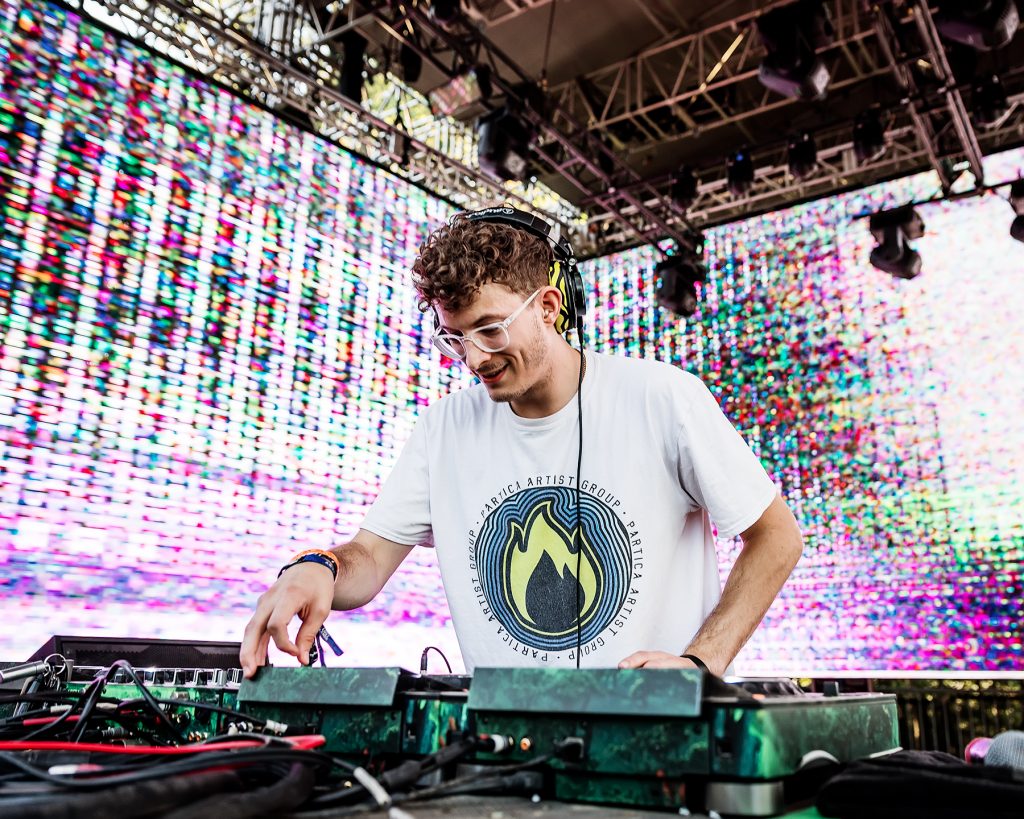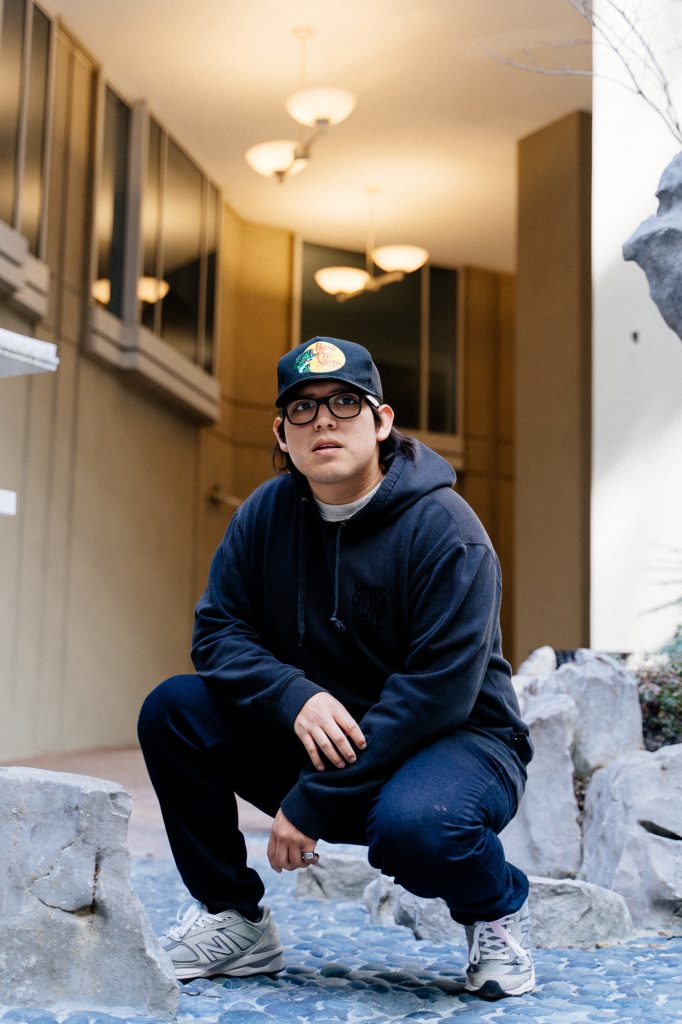 Pictured above on the left is Runnit & on the right below is Eyezic.
Interview curated by our founder Michael.
________________________________________
Phuture: YO YO YO! Give it up for runnit & Eyezic everybodyyyyyyy! For those that somehow are not aware of these cats who have been taking over the underground as they emerge into the mainstream, well now is a great time to get to know them :). We've been working with them on various things across the community for a few years now. From collaboration events with Partica Music Group to Phuture network releases it was only a matter of time until we dropped with them BUT we didn't think it would happen at once!
Let's start things off with what each of you had for breakfast!
Runnit: What up Yall! I had a cheesy omelette & a latte this morning.  Gotta start right.

Eyezic: x AYOOOO, I had a chorizo burrito for breakfast!
________________________________________
Phuture: Tell the world about you!! Where are you from, how long have you been producing, what's your favorite beverage, what you do outside of music, etc. 
Runnit: I'm from the Baltimore area, right above the city line.  I've been producing for >10 years but Electronic genres for about 8.  My favorite drink has gotta be Ginger Kombucha or Lavender Lemon Yerba Mate.  My other hobbies are hiking, 3d graphic design, & my saltwater aquarium.

Eyezic: I'm from Washington DC. I've been producing for 5 years, Favorite bev is water and outside of music I play competitive pinball, and enjoy boxing! 
________________________________________
Phuture: What is the most bizarre thing that's happened to you recently?
Runnit: The most bizarre thing that's happened to me recently was seeing a situation happen right in front of my car leaving work a month or two ago; two guys run out from an alley & the one drags the other guy back into the alley.  There was like 20 other people around me too acting like it was no big deal ignoring it. 

Eyezic: I just won the discovery project and performed at Beyond Wonderland, definitely the most bizarre but most exhilarating! 
________________________________________
Phuture: Let's talk about 'Slippin'! What was the idea behind this track? Please describe the emotions that went into this & the collaboration process 🙂
Runnit: Slippin was born out of a resampling exercise trying to challenge myself.  Some of your best ideas come from trying to produce your way out of a situation; I think that's a good parallel to how the track makes me feel.  It gives off emotions of perseverance from how the melody takes you on a journey, and the basses jumping in and out symbolize the lateral thought needed to work through a struggle.  Once I had some different basses designed I decided to do that melodic lead to show people I'm not just the "beep boop" guy.  There's more to this music than producer porn lol.  Once the first drop was done I sent it off to Eyezic and he killed it!
Eyezic: Runnit really pushed me to really think outside of the box. Especially with how creative he is. He truly does encourage me and make me a better producer for sure. 
________________________________________

Phuture: What are 3 things that most people might not know about you?
Runnit: 1: I was a singer/guitarist in a pop punk band for years before producing.  I co-run the bass label Partica Artist Group, & I work full time in a surgery department.

Eyezic: My name is actually Christian lmao. I play men's lacrosse, and I do not know music theory
________________________________________

Phuture: How would you describe your music to a person who was unable to hear?

Runnit: My sound grabs influences from a lot of different genres I grew up with including latin percussion patterns, rap rhythms & melodies, dubstep & experimental bass sounds, and chopped-n-screwed music.  It's constantly evolving so I find it hard to ascribe a genre to it, but it's made to make you dance and scrunch your face reacting to the bass design talking at you.
Eyezic: My friend Pleeg & I discussed this earlier. Probably would consider my sound as "hyper trap" or "dream step" 
________________________________________
Phuture: What's your favorite song on Phuture Collective?
Runnit: OH shiii its probably either underscores – throwing tantrums OR chromonicci – Cerulean or one of the JKuch tunes yall dropped.  all next level.

Eyezic: Favorite tune on Phuture is Zest by Jkuch e.z
________________________________________
Phuture: Ask us a question!
Runnit: One of my favorite memories was discovering your discord years ago and sitting in for a feedback event you ran.  It seems like a lot of labels come and go in this hemisphere of music; what has kept you working for artists & the community this long?

Eyezic: What is one proud moment in your music career/endeavor & What do you want to see from PC 5 years from now  
Phuture @ Runnit: TBH – it's been Audius. Since I launched the Phuture Community via forums, slack & discord – i've been able to multiply it literally tenfold by becoming the community lead for Audius. This community & platform simply put has the power to inspire more artists & listeners than our label can inspire alone – while working towards the same goal of helping artists & giving listeners hope through sound. Ultimately outside of Phuture these goals are my lifework and I'll do whatever it takes to inspire and help as many people as possible… even if that means our personal discord quieting down – by result it creates a larger community all focused towards the same common goal. What keeps me going though is seeing, feeling, hearing & seeing progress. There is literally no better feeling in the world that i've felt than meeting an artist IRL who I found at 100 followers who I was then able to meet IRL in my hometown because they were playing a show.
There are no limitations except what you dictate. Anything is possible.
Phuture @ Eyezic: That's SUCH a tough question. I could start at when I met chromonicci or capshun IRL. I could talk about how I met a stranger at a show who loved Phuture Collective and cried in front of me because of how much of an impact we had on him. I could talk about how there were dozens of producers who I knew before they even had producer friends who are now touring the country spreading music that they love… But at the end of the day the proudest moment is the present because I can look back at what we've built and all the lives we've touched.
5 years from now – it's an interesting question because 2 years ago I'd have had that locked down. I'd tell you we'd be throwing festivals, creating workshops & dropping tracks that hit millions of plays but in todays world I simply want to continue putting out music from the underground and mid tier that deserves to be heard by the people that care. I hope that in 5 years Phuture has some quality education put in place that helps artists get heard, tools for creators that help speed up their growth & community features that encourage collaboration & networking to continue synchronizing like minds <3.
________________________________________
Phuture: What does the next year look like for ya? Any album / shows / streams / travel plans being put together?
Runnit: I have an EP in the works, 2 shows & 2 fests already confirmed in the coming months up & down the east coast.  My goal is to make it to Portland & California in the next year since I've never been out to the other coast!

Eyezic: Working on a special project that is set to drop this year hehe. An official remix dropping this month as well, and some real exciting releases to drop in the oncoming months
________________________________________

Phuture: Name 5 artists who are going to rapidly emerge in 2022!
Runnit: DeliriousNinja, Rausch, ooga, mak!nybouncing, kaito, yxnwr, & RYG.  I know that's more than 5 but all fire producers under 1500 sc followers.  If we're talking mid-level artists I'd say Mirror Maze, snuffy, Nvctve, & my Partica team <3

Eyezic: Ero808, Capshun, Colson XL, Pleeg, Drvmmer
________________________________________
Phuture: Anything else you wish to mention before we part ways until next time?
Runnit: I wanna say is Phuture is the truth & people take notice of the work you put in to support our scene! I love Phuture for that reason & look forward to the next time we cross paths, all love.

Eyezic: All I want to say is thank you for continuously supporting the project. The family at phuture has helped me and encouraged me to strive for success and I couldn't have done this without the push and support from you and everyone <3 
________________________________________