Listen/Download
It is with light, inspiration, serendipity & waves with which we present you the following: Shade (by Mr.L & Lizdek)
Pictured below: Lizdek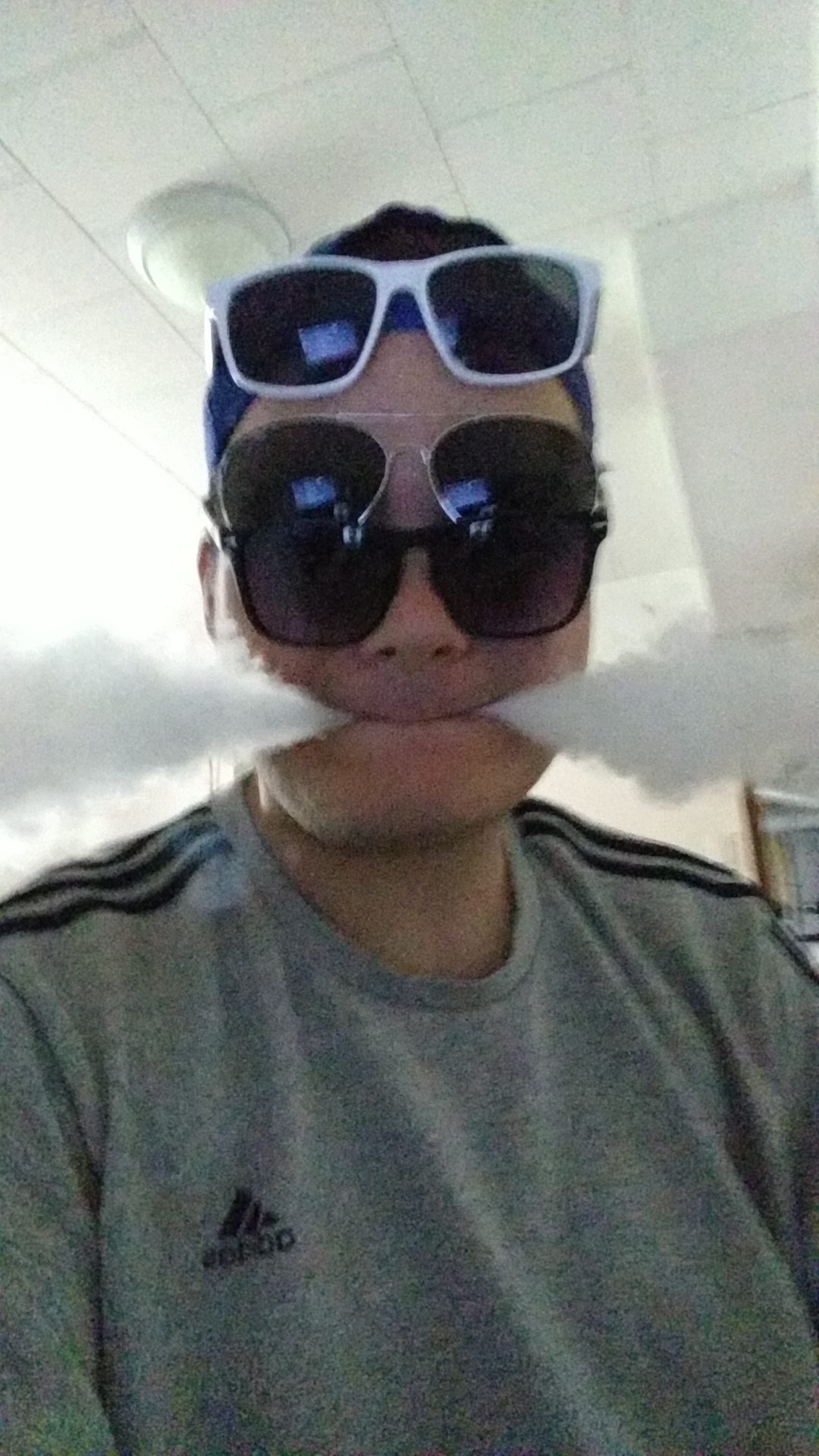 Not pictured is Mr.L, who has been pictured in several other Phuture articles which are linked on the bottom 🙂
______________________________________________________
Interview curated by Michael of the Phuture Collective team.
______________________________________________________
Phuture: Howdy Lizdek! It's so great to finally welcome you aboard Phuture Collective. Not only are you finally on our platform but you are doing so alongside Phuture Veteran Mr.L. Before we talk about a few things including this beauty of a piece called 'Shade', tell us what you had for breakfast!

Lizdek: It's an honor to finally be a part of Phuture! I actually didn't have breakfast this morning, as I was rushing to get to class haha. Normally I eat a nice, fat bowl of cereal, usually a different kind every morning.
___________________________
Phuture: Let's jump right into talking about 'Shade'. Tell us how this started and how it became what it did.
Lizdek: Originally, I had attempted to follow the footsteps of Laxcity's music; super ambient atmosphere with a very enticing melody/chord progression that keeps your ears hooked. I was extremely happy with the result I had, which is when I decided to send it into one of the Phuture feedback streams on Discord. And that's when Mr. L had messaged me, telling me he wanted to add his own spin on it.
Mr. L: So I jumped on the project when it was basically finished track. I'm blessed to lend Michael extra ears on new tracks for Phuture and Lizdek created an airy, cinematic adventure that took my breath away. For our issues however, we love for tracks to push the envelope and I felt it needed a slight bit more drive and identity. Lizdek was generous enough to let me work on that and with a lot of thought we created 'Shade'.
___________________________
Phuture: How was working with Mr.L ? Do you feel your styles complemented one another?
Lizdek: Definitely! My ambient side has been kicking in a lot recently, as I had been listening to a lot of artists at the likes of Direct, Laxcity, and Harris Cole. It felt like Mr. L was the perfect artist to let on this song, as his music very much encapsulates that spectrum in Electronic music. It was also very rewarding to end up with a final product that had just a tad more character to it than what it originally was.
Mr. L: I've looked up to Lizdeks sound design for some time now and was really pumped to work with him. I think his take on ambient music was so fresh and blew me away because he comes from a more mainstream EDM sound. He was helpful and patient and I hope we can make more impactful songs like this one.
___________________________
Phuture: How do you feel your music has progressed over the last couple years? Where is it heading :)?
Lizdek: Over the last few years or so of taking my music seriously, and putting more time, drive, and effort into the material I knock out, I've acquired the ability to coordinate melodically driven compositions, while still being able to smash out a banger or two every now and then (which I've evidently been doing a lot recently.) I've been wanting to blend the two together under a single brand; to make music that DJ's would play out/would bump in clubs and rave-type events, and also make music that people would be able to listen to casually as well. It's been a weird experience trying to make that work, however, I feel strongly that it's all slowly piecing together. And more importantly, it's fun! Which is how making music should be.
Mr. L: My sound I feel has been getting larger and larger. I used to be so let down that my tracks sounded small and lacked cohesion but now I'm finding on the right ideas, I find all the ingredients to make it flow and sound big. Next task is learn theory haha, then I can make some really moving pieces.
___________________________
Phuture: What is your favorite food in the whole wide world?
Lizdek: Pizza. Pizza was there for me when nobody else was. Pizza helped me through very rough, angry days. But, most importantly, pizza also helped me put a smile on my face. (in all honesty I would really dig some mf Domino's right now lol)
Mr. L: I believe there's an interview from a year or two back with the same answer. Set your boy up with some fire vegetable Lo Mein and I'm in my happy place 🙂
_________________________________________________________________
Phuture: Any other releases or album plans we should know about?
Lizdek: Absolutely. My debut album will be out this summer, no questions asked. It's been in the works for almost a year, and I can't wait to show it to the public. More info on that soon. 😉
Mr. L: Collabs this year! Hopefully at least 5. A themed 3 track EP. And I have a some label goals too but smashed my top one with this release 🙂
_________________________________________________________________
Phuture: What can the world expect from you in the next 3 years?
Lizdek: Other than consistent amounts of releases, you can expect me to just continue being me. I always try to drive the message out there to people that, if you're trying to conform to something, you'll fail miserably and your mental state will start to go downhill, speaking from experience. If you do what you want to do, and let other people follow the trends that you're setting for everyone else, you'll end up being a much better and happier person overall.
Mr. L: Movementttt. Helping to grow the Phuture movement to bigger and better places. Making NightScapes an even more immersive experience. And taking Mr. L and maybe someone else 😉 to new heights
_________________________________________________________________

Phuture: Name 5 artists who are going to blow up this year!
Lizdek: FallenLights, Archr, will hollimon, Bendel, and Paper Island. All very good friends of mine as well! I wish I wasn't limited to five, there's so many more on my list hahaha.
Mr. L: JACK CATES, watch this boy he's got the biggest lofi sound I've ever heard. The young OG nine plus is gonna smash it this year. I think Capshun can create some serious waves, he's been awesome to the Phuture pham as well. It's time for my boy Himmel to glow up and I think he's gonna start makin those moves. And I just discovered Simba Andrews recently and man he is talented!
_________________________________________________________________
Explore more of Lidek here:
Soundcloud: here
Twitter: here
Spotify: here
Instagram: here
Discord: here